Mistletoe Mocha Extreme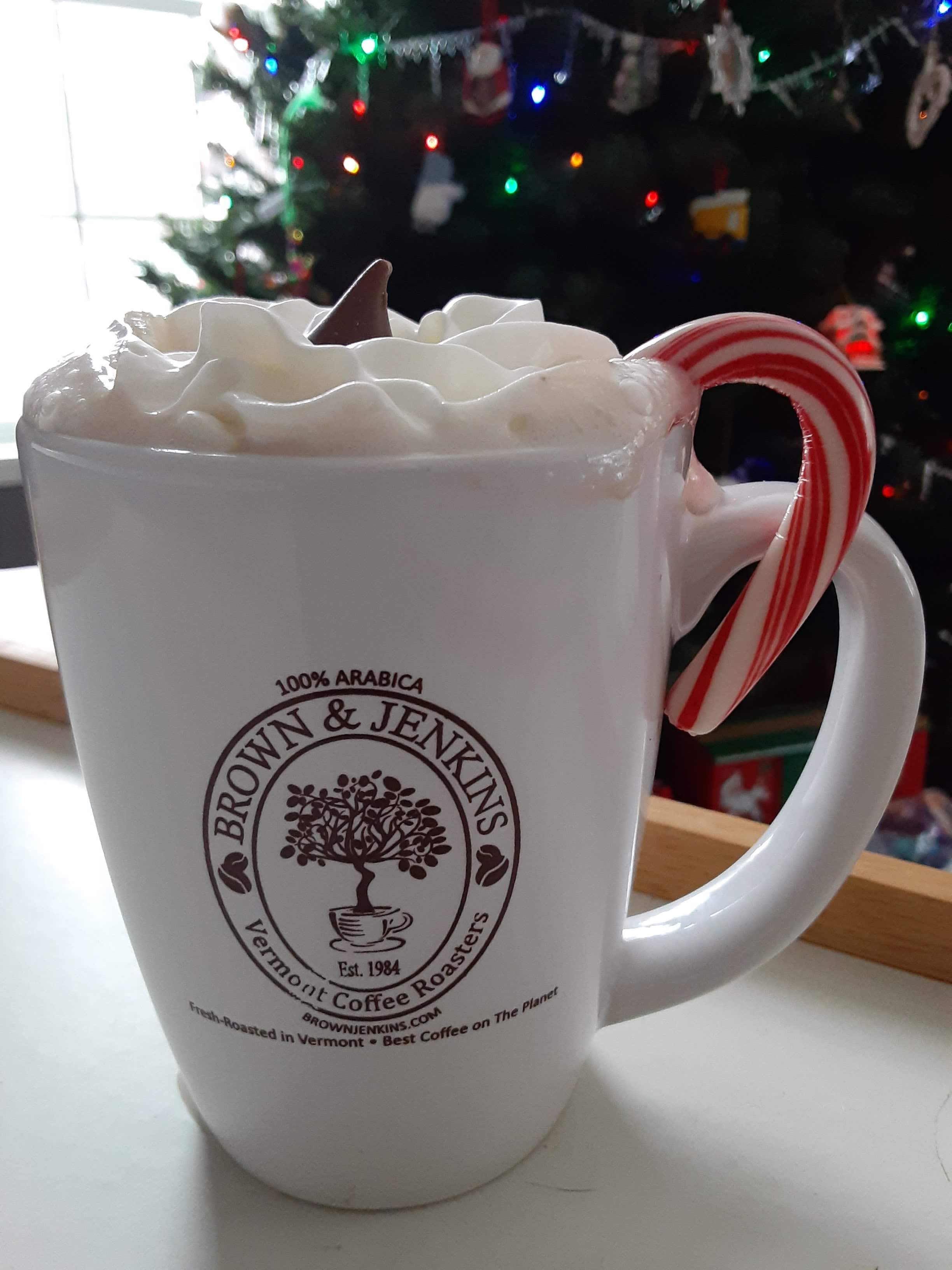 Are you a chocolate and peppermint fan? 
Have you tried our Mistletoe Mocha Coffee yet?
It is a perfect after dinner coffee that is sure to have you thinking of those refreshing chocolate mint patties you enjoy so much after a meal. 
This recipe transforms our Mistletoe Mocha Coffee from an after dinner drink to a decadent dessert like treat you will want any time of day! Taking the rich chocolate and mint flavor of this coffee to the extreme!
You won't believe how simple it is to make!
Brew up a cup of Mistletoe Mocha Coffee 
Add 1-2 Tablespoons of Milk Chocolate Chips to the hot coffee
Stir with a Candy Cane
Top with whip cream
Relax and enjoy!
Leave a comment
Comments will be approved before showing up.