Banana Coffee Ice Cream
Did you know you can make ice cream with coconut milk? Most people assume that making ice cream at home is probably time consuming, and that ice cream is loaded with unhealthy white sugar. We promise our Banana Coffee Ice Cream is loaded with goodness instead, and you can make it with minimal effort and time. Ready?
Ingredients -
4 bananas
1/2 cup coconut milk or regular milk
1 tbsp Turkish ground Costa Rican Coffee
Method -
Slice the bananas and lay on a cookie sheet. Freeze, at least 4 hours, but we recommend overnight.
Place frozen bananas in a blender or food processor. Process until creamy. Add the coconut milk (or regular milk). Blend until smooth and creamy. Add the coffee grounds. Blend well. We also like to just pulse at this point to allow swirls of coffee flavor to form instead of distributing evenly.
Variations: Try the same recipe, but with peanut butter, vanilla or fruit preserve instead of the ground coffee. Add fresh, chopped fruits and nuts. Frozen berries are an especially satisfying garnish. Enjoy.
Leave a comment
Comments will be approved before showing up.
---
Also in COFFEE INFUSED TREATS
Brownies are a classic. These coffee, date and walnut brownies are sure to become a favorite. Serve them with fruit, yogurt, ice cream... or coffee.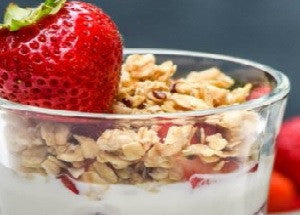 You already know Greek yogurt is good for you. You already love coffee. We take the pleasure one step further with this easy to make Greek Yogurt Coffee Parfait.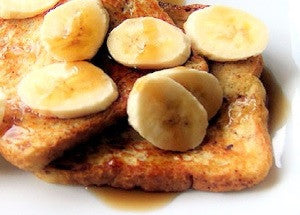 Transform leftover or fresh bread into irresistible French Toast unlike any you have ever tasted, and turn an ordinary breakfast into brunch.