Sweet Espresso Popcorn
In Ethiopia, popcorn is a traditional accompaniment for coffee. There is something utterly enjoyable in the combination of soft popcorn and freshly brewed coffee. The splash of aroma and flavor makes for a satisfying and memorable coffee break. And since popcorn and coffee are both good for you, there is no harm in embracing this delicious tradition. We confess that we have a sweet tooth. We bet we are not alone. Here is a sweet variation for a tasty coffee ceremony of our own.
Ingredients ~
½ cup strong brewed coffee - We recommend Cafe Espresso Blend
2 TBSP butter
1 cup brown sugar
1 TBSP finely ground coffee
4 cups of your favorite plain popcorn

Instructions ~ 
In a saucepan, over medium heat, combine the liquid coffee, butter and brown sugar. Cook and stir until thoroughly warmed and smooth.
Add the ground coffee. Mix well and pour over the popcorn in a large bowl. Stir to mix thoroughly.
Transfer to an airtight container and refrigerate for at least 2 hours.
Break up and serve with your favorite coffee. 
Leave a comment
Comments will be approved before showing up.
---
Also in COFFEE INFUSED TREATS
Brownies are a classic. These coffee, date and walnut brownies are sure to become a favorite. Serve them with fruit, yogurt, ice cream... or coffee.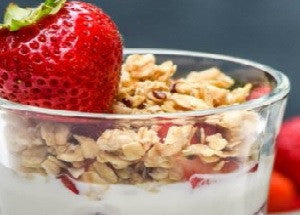 You already know Greek yogurt is good for you. You already love coffee. We take the pleasure one step further with this easy to make Greek Yogurt Coffee Parfait.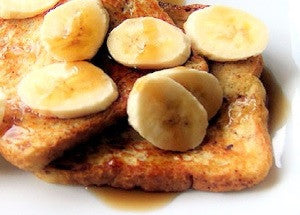 Transform leftover or fresh bread into irresistible French Toast unlike any you have ever tasted, and turn an ordinary breakfast into brunch.